Have you ever wondered what is must be like to be completely legless?
I have on occasion got off a slow moving train.  I love that feeling of stepping off; gliding onto a platform and managing the integration of two different speeds.  It's the kind of experience young boys simply can't resist.
Until fairly recently, I had never actually got on a moving train… something I've always wanted to do since seeing people like James Bond doing it in the movies!
I used to watch people sprint after trains and jump on at the last minute – what fun!  Well I had my chance a few years ago on my way to Goa having finished an NLP Training course with Sue Knight in Kerala.
Jumping on than moving train, I became aware of an 'altered state' and one that I could largely sustain.  It was a difference sense of myself and accompanied by the realisation that I was living my core values – the driving force in my life – living in the sun, travelling, being around inspiring people, coaching and learning to live a life full of choice and possibility; something I could only dream of a few years before.
I wonder, do you know what is the driving force of your life?  And perhaps more importantly, are you truly happy with the results?
It's funny, often people who have never been to India conjure up negative images of a land beleaguered by dirt, poverty and bugs; yet on arriving they fall in love with one of the most dramatically contrasting and beautiful countries on earth.
The truth could not be further from their perception.  In the North of India I have experienced more poverty than the South.  There are slums, beggars and poverty aplenty especially in the big cities which I'm not really fond of.  But it's not like it used to be.  And from my experience in Kerala and Goa where I have spent most winters for nearly a decade now, there is a richness in the people and the countryside unparalleled anywhere else on Earth.  The images of leapers and cripples begging and chasing tourists for a few rupees are a very rare sight these days.  And when I do see those things, it is a very humbling experience.  I remember how blessed I am and take a moment to be compassionate towards my fellow humans.  It reminds me of the saying "be kind, for everyone you meet is fighting a hard battle".
I recall a profound experience as I journeyed to Cochin some years ago.  I saw a man begging who was completely legless.  I don't mean the type one encounters passed out (yes they have them too!) on the pavement due to alcohol consumption or the like.  He simply.. had.. no legs!
In that moment, I stopped.  Reflecting on his life and glimpsing his perspective on things evoked feelings of gratitude washing over me.  It was an overwhelming moment.  A new perspective.  Wow.. in all my own drama and chaos, questioning and exploring – that inner noise that accompanies our own orchestra of inner voices and rambling dialogue – I had forgotten just how lucky I was to even have choice… to experience drama, chaos, walking… even running to jump on a moving train.. or off for that matter!
Some people say that 'perspective is everything'.  In business some claim that strategy or 'focus is everything'.  I've come to realise that often it takes nearly losing your life, or your leg, to realise how much you value it.  Certainly, the way we filter the world creates out 'reality', our perspective on life.
I have nearly lost limbs and my life several times, in motorbike and car accidents, once while skiing and one time swimming in Ibiza.  And yet, I can still find myself not fully accepting, enjoying and embracing life.  But you know what, it really doesn't take much to change our perspective, does it?  Perhaps a word, a new thought or a change in focus.  And if you think it takes a lot to change perspective, then watch this remarkable video…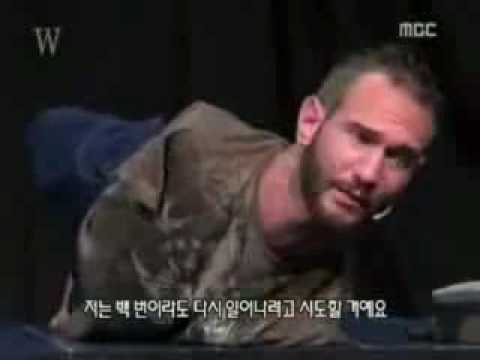 So what's changed for you now?
And what's truly most important to you and for you in your life now?
With love, Tristan
p.s. if you'd like to learn more about my Retreats in Goa then you can check out the details here.  I hope you can join us one day.